Almost anywhere in the world, large railway stations are dangerous. Large crowds of travellers, many of them new to the place and a bit bewildered, offer tempting targets for pickpocketing and other crime.
Milan's Central Station is no different, and, especially lately, is even worse. I have long been leery of the area outside the station, and would not ever walk there alone at night (on advice of long-time residents of Milan).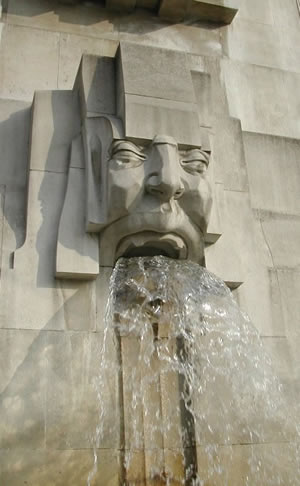 I do use the Central Station at night, quite often, but I arrive by metro, from whence I can walk directly into the main hall of the railway station, passing through well-lighted areas with plenty of people around. If you take a taxi to the station, they drop you off at one of the main entrances under the portico – again, well-lighted with lots of people around.
Note: If you take an airport bus to the Central Station, when you get off, walk forward (in the direction the buses are facing), along the side of the station. You will first come to a side entrance with stairs going up to the departure platforms. If you need the main hall (to buy tickets), keep going around the front of the building. (There is construction right now with barriers coming and going so this is hard to describe.) Taxis are available both on that side and in the front under the main portico.
The key is not to be caught anywhere around there alone. I have even been warned against taking very early trains into Milan and arriving when the station is still largely deserted. I did arrive once around 6 am (had to catch an early train for Rome), and the atmosphere was decidedly creepy – the few people around did not look like people I wanted to let get close to me. I went into the coffee bar til I could board my train.
The area outside the station is now the target of big crime clean-up plans by the city of Milan, in response to a spate of rapes and other problems originating there. One recent, egregious case was of two young French women, just arrived, who accepted a ride in a car from two young Tunisian men who, like themselves, spoke French. These men took them to an isolated house and raped them for hours.
<insert disclaimer about not blaming the victim> but… how dumb do you have to be? Why would any woman, anywhere, ever accept a ride from a stranger? If it really needs saying, okay, I'll say it: DON'T ACCEPT RIDES FROM STRANGERS. No matter how nice they seem, or how well they speak your language. For that matter, don't accept much of any kind of help, especially if it involves accompanying you somewhere or telling you how to get somewhere. If you're lost, try not to look it, until you can seek help from someone reliable. There are lots of uniformed police around these days (especially in the station) – ask them.
One of the new safety measures under discussion for Milan is to require taxi and bus drivers who drive lone women home to wait until they see their passengers safely inside the front door. (I have noted – and appreciated – that my taxi driver friend Antonello already does this, though it hardly seems necessary outside my own gate in suburban Lecco! He spent many years in the US, and probably developed that instinct there.)
All of this is not to say that Milan is dangerous – it's less so than most cities of comparable size. But, like any large city, it's got more safe and less safe areas. Unfortunately for the tourists, one of the least safe, for now, is the area around the Central Station. So… be careful out there.
Jul 8, 2007 – This MSNBC video of pickpockets operating outside Milan's Central Station may be too "good" to be true – can anyone really be that oblivious to the boy repeatedly dipping into her bag? But in any case it's a lesson: it pays to be aware of what's going on around you.
add your own Milan safety tips and comments below