Much of the action at Symposium takes place behind the large, curved bar in the dining room, where patrons are welcome to lean over, watch, and ask questions.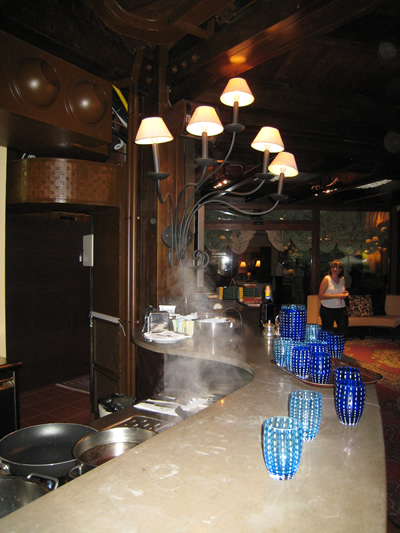 From the time we arrived, Danilo was busy preparing five different nibbles for the aperitivi di benvenuto. The spoonfuls shown above, designed to be reminiscent of "an American cocktail of the 70s," were an orange cream enclosed in a liquor-flavored gelatin resting on a strawberry cream.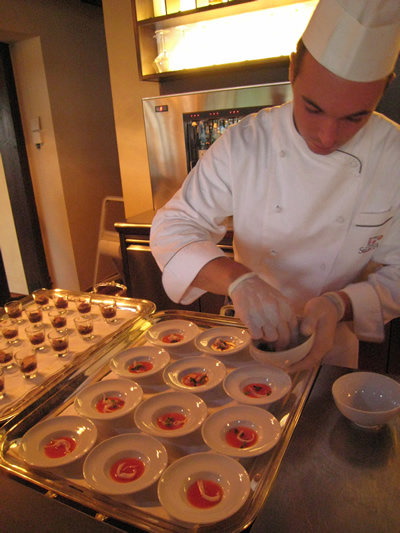 Above you see on the left vetrines containing truffle broth and slivers of sea urchin (the fishiest seafood I have tasted to date). These were later topped with an onion cream.
The bowls on the right later contained fried quail's eggs with an olive topping; I don't remember what the orange sauce was.
Not shown is a vetrine of venison with a watermelon sauce, a most interesting combination of flavors (not so surprising to me – I often serve meat with fruit, though watermelon wouldn't have occurred to me!).
We washed all this down with San Lorenzo's Franciacorta docg Brut Millesimato 2003 – a nice dry bubbly.