Want to see (and, in winter, ski) the Alps? Get off the train in Lecco and walk across the station parking lot to the bus stand in via Montello, where the #5 bus departs, roughly every hour, for the Funivia (you can buy bus tickets at the newsstands inside or outside the railway station, or on the bus itself, though that will cost more).
Take the #5 all the way up the hill to the end of the line at the Funivia (cable car). Take the cable car to Piani d'Erna:
…where you will find ski facilities, restaurants, hotels, bars, and an unbeatable view of this end of Lake Como (above).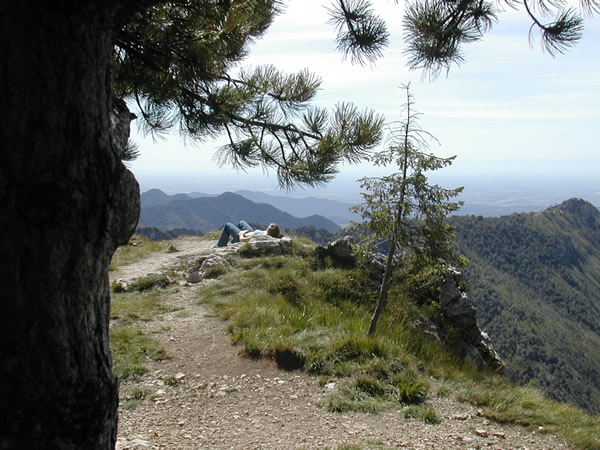 Tourist Information for Lecco