We were up early on January 6th, all of us eager to get out of quarantine. We still had those 10 suitcases we had left the US with (plus our backpacks), and now added to the load the leftover quarantine food that we thought we'd still eat – fruit, cereal packets, and a few grocery items we'd had delivered. We somehow got all this into an elevator and down to the lobby, checked ourselves out of the Meriton, and then rolled it all out of the hotel. A big van-type taxi was parked across the street (I assume the driver knew about quarantine release times) so we piled everything in there and went on to our next place, an apartment-style hotel in Woolloomooloo.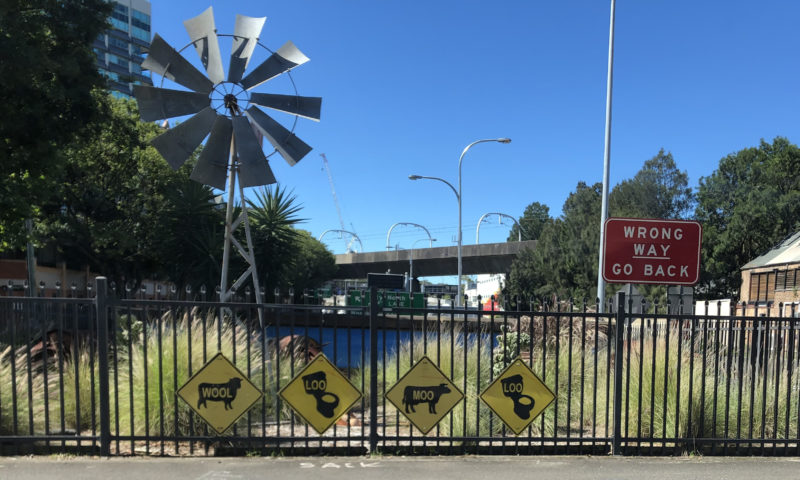 This new temporary home had three bedrooms (so Claire could have her own room instead of sharing with Mitchell) but also wasn't in great condition (renovations were due to start on the day we left). The floors were weirdly creaky so we were always aware of each other moving around. And, as we discovered once the weather heated up, the air conditioning didn't work very well. The location, however, was great: a short but strenuous walk to a train station, or a 20-minute walk to the CBD (downtown), though we also used Uber a lot.
The view from our new balcony was nice, and the local wildlife very friendly (when fed).
Brendan and I stayed in the new lodgings that morning only long enough to carry our suitcases up, before we had to run off to an "inspection" of the first of about 10 apartments we looked at to rent (more on that later). With that out of the way, Brendan's first priority was to get a haircut – his hair always grows fast, and though we'd had a hair stylist visit a couple of times to trim all of us in the backyard in San Jose, our final appointment had been cancelled by mutual consent when the Bay Area again became a COVID hot zone. Brendan had been wearing do rags for months just to keep his hair out of his face.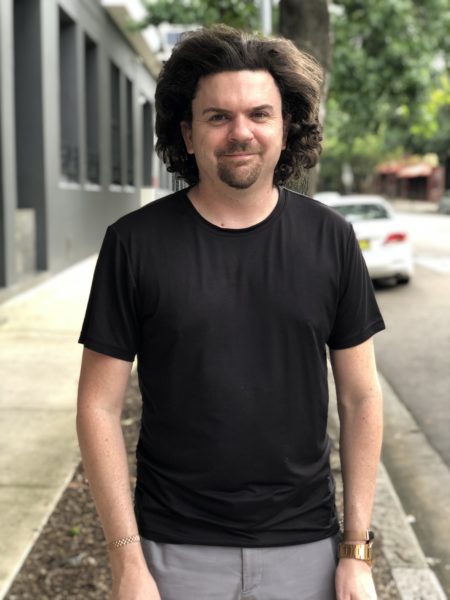 That afternoon while Brendan was dealing with his hair, I went to inspect another apartment. I was keeping an eye on the US news, and was pleased and relieved to see Osoff and Warnock win their Senate races in Georgia. I hoped that this presaged a chance for the US to get back on the right track after years of GOP fuckery.
A few areas of Sydney were still in lockdown at that time, after a small outbreak of COVID cases that began before Christmas. Restaurants etc were operating at reduced capacity, and mask-wearing was mandatory in most places. We were in any case still nervous – it had been so long since we'd been able to move about freely in public without having to fear infection (or nutjob fellow citizens). We wore our masks as required, and so did almost everyone else.
In those first few days, simply being able to walk around on the streets, go out to dinner, and go into malls and shops felt like delicious freedom.
On the morning of January 7th in Sydney (the US is 16-19 hours behind, so it was still January 6th there), I woke up and sleepily browsed my phone. Then I bolted out of bed and into the living room: "Turn on CNN!" Like everyone in America and much of the world, we spent the following hours glued to the television, horrified at what was happening and not knowing where it would end. I raged and cried and deeply feared for my country. It was a difficult day, and I didn't recover quickly. Like many, I remained tense and afraid until the inauguration was safely over two weeks later (I woke up at 3:30am to watch it). And it was still some days after that before I began cautiously to relax a little about the state of the country. I'll never forgive anyone involved in that attempted coup, and I wish I could believe that any of them were going to be prosecuted as they deserve. The USA is a very fragile democracy now, which is terrifying for the entire world. Even in Australia, we were very much aware of what was going on – it was thoroughly covered on the local news channels as well as CNN. The rest of the world pays close attention to what is going on in the US. Unfortunately, the US does not return the compliment.
At least there was also cricket on TV…
On January 8th we rented a car and drove Claire and Mitchell to a nearby town to stay with Claire's mother for a week. Brendan and I enjoyed a week of date nights in which we could actually go out, though we were also running around madly during the days, looking for a place to live.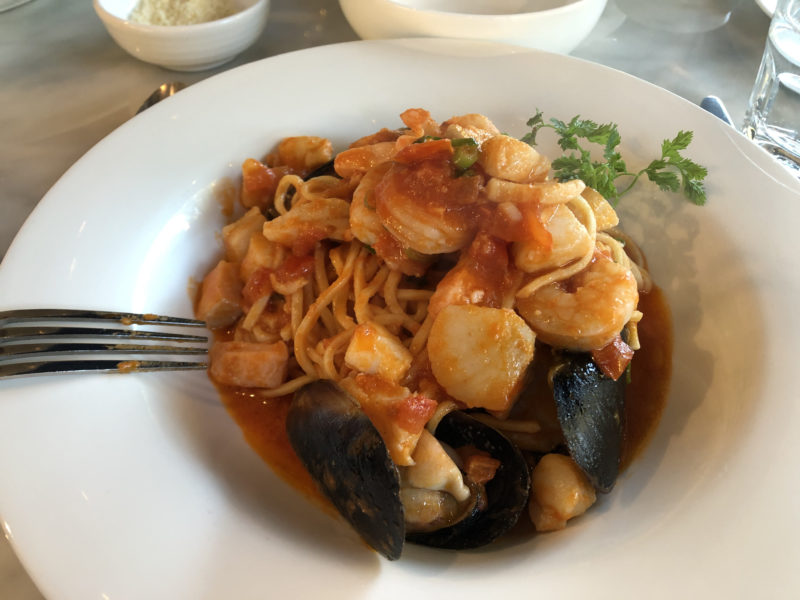 When Claire and Mitchell returned, we did ordinary life things together – meals out, trips to the Botanical Gardens and Art Gallery of New South Wales (both walkable from where we were staying), a picnic with my Woodstock schoolmate Zafar, shopping, and just generally wandering about, enjoying freedom.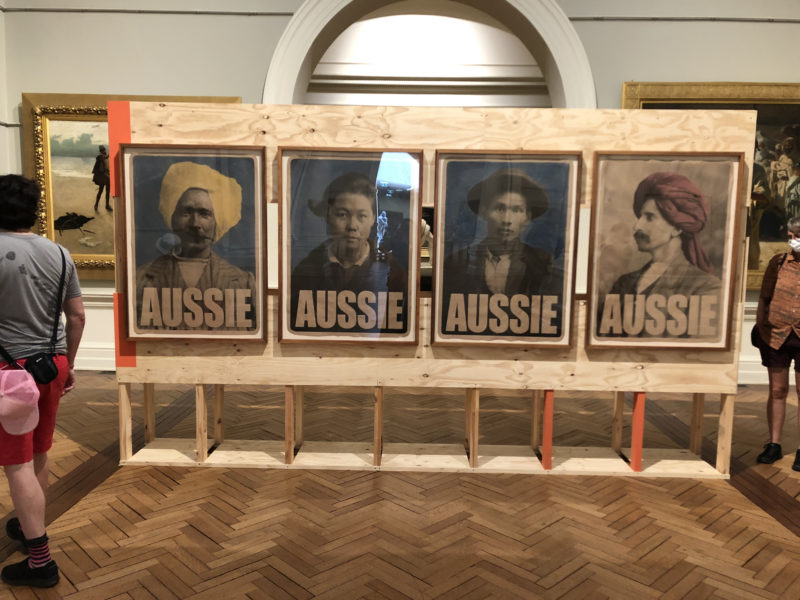 And feeding cockatoos and lorikeets…